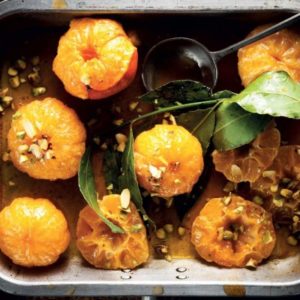 Looking for other ways in which to have your fruits whilst on the Bettabods Protocol.  Here is another amazing recipe guys and gals.  It is super and can be served up in 10-15 minutes.
INGREDIENTS
2 T coconut oil
¼ cup stevia liquid or to taste
1 orange, juiced and zested
3 bay leaves
8 oranges
COOKING INSTRUCTIONS
Place 2 T butter, ¼ cup honey, the juice and zest of 1 orange and 3 bay leaves in a saucepan and heat to make a syrup.
Peel 8 oranges and bake in the syrup at 180°C for 10–15 minutes.
WHEN IN PHASE 4
Scatter with pistachios and serve with a nice low fat ice cream!