For those wintery days either at lunch or for dinner – a hearty soup to warm you up.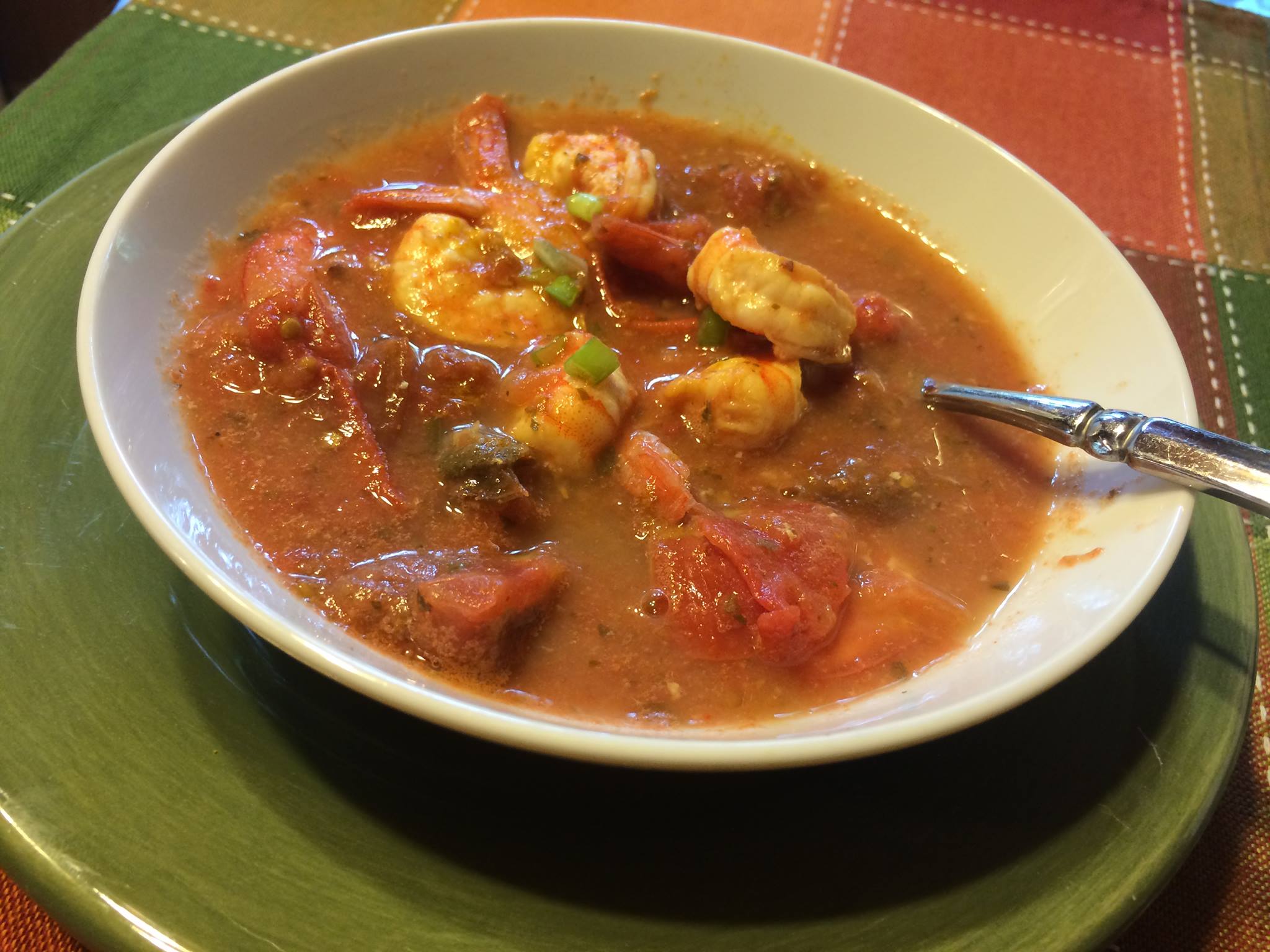 Ingredients
100 g Shrimp, weighed raw
1 cup Tomatoes, chopped
1/4 cup Water
1-2 Cloves garlic, finely chopped
1 pinch Cumin
1 pinch Oregano
1 pinch Cayenne pepper, to taste
1 tbsp Green onions for garnish, optional
1 squeeze of lemon, optional
Salt & pepper to taste
Directions
1Combine all ingredients in a small sauce pan and bring to a boil. Reduce heat and simmer 7-10 minutes, adding water as needed. Add shrimp and cook an additional 4-7 minutes on low heat until shrimp is cooked (Do not overcook). Garnish with green onions if desired and serve.
2For a smoother tomato soup, you can puree or pulse the tomatoes and spices in a blender before adding the shrimp.