This is delicious!!!  But don't take my word for it- go try it out yourself!  It feels like your having dessert on the hCG diet when in reality, you are mostly just eating ice and water. 
hCG Diet Phase 2 Lemon Slushie – just 8 Calories
LEMON JUICE (USUALLY 1/2 LEMON-1 LEMON'S WORTH)
1/3 CUP WATER
7-9 ICE CUBES
STEVIA TO TASTE (ORGANIC STEVIA IS BEST MOST NATURAL TASTE)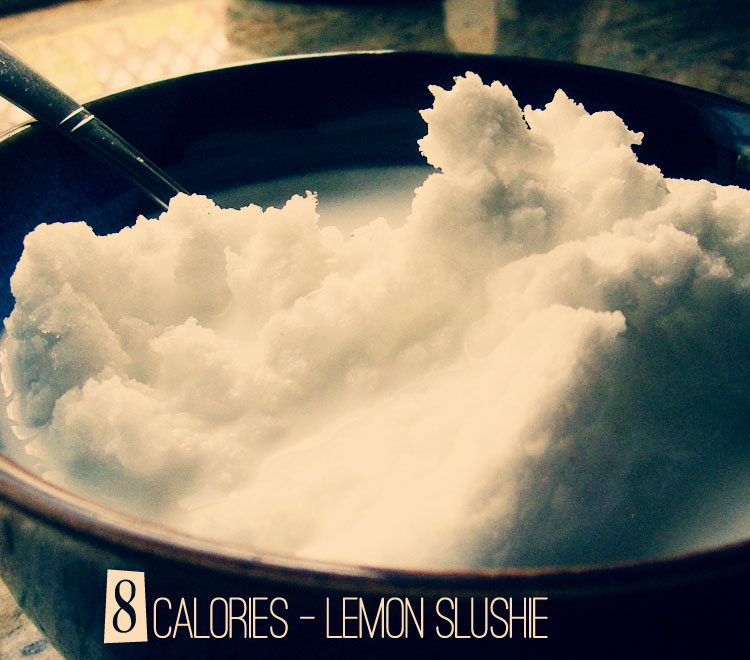 All you do is blend it up all together- the stevia in it is what will create the great thick, frothy texture.  If you don't use stevia the texture would not be nearly as pleasant.  I know the recipe is so simple that it might be like, why are you making  a recipe for that?  But honestly, that's the very reason I needed to make it!  It had never occurred to me that i could make something tasty to eat that was so simple with only 2 ingredients aside from water until I was desperate for something "yummy" on p2 of the Bettabods hCG Diet Protocol.