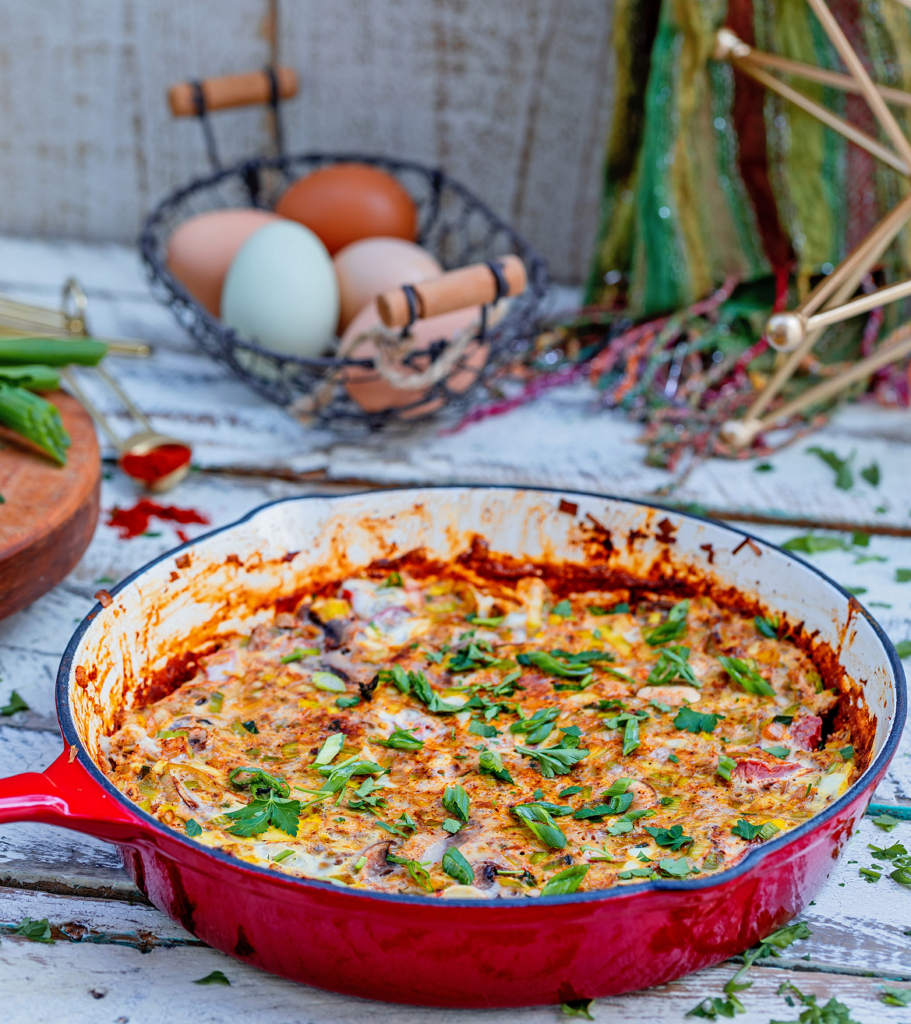 A hearty family brekkie 🙂
Ingredients:
· 2 Eggs
· 6 Egg Whites
· 3 tbsp vegetable broth
· 2 cups diced leeks
· 3 stalks chopped green onions
· 2 tbsp canned diced tomatoes
· 1 tsp smoked paprika
· 1/2 tsp garlic powder
· 1/2 tsp chipotle chili powder
· 1/4 tsp cayenne pepper
· 1/4 tsp dried oregano
· 3/4 tsp salt
· 2 tbsp freshly chopped parsley
· 1/2 cup button mushrooms cleaned, stemmed and chopped
Directions:
Preheat oven to 375 degrees F. Add vegetable broth to an 8-inch ovenproof skillet over medium heat.
Add leeks and green onion (add mushrooms for AP now), cooking until softened, approximately 3 to 4 minutes.
Add tomatoes, smoked paprika, garlic powder, chipotle chili powder, cayenne pepper, dried oregano, salt and fresh parsley. Cook for 1 minute, stirring occasionally. In a medium bowl, whisk eggs and egg whites together. Pour eggs over onion and leek mixture. Cook without stirring for 2 minutes. Gently stir. Cook for another minute without stirring. Bake for 8 to 10 minutes until firm or set throughout. Cool for 5 minutes in pan. Cut into 6 wedges. Serve warm.