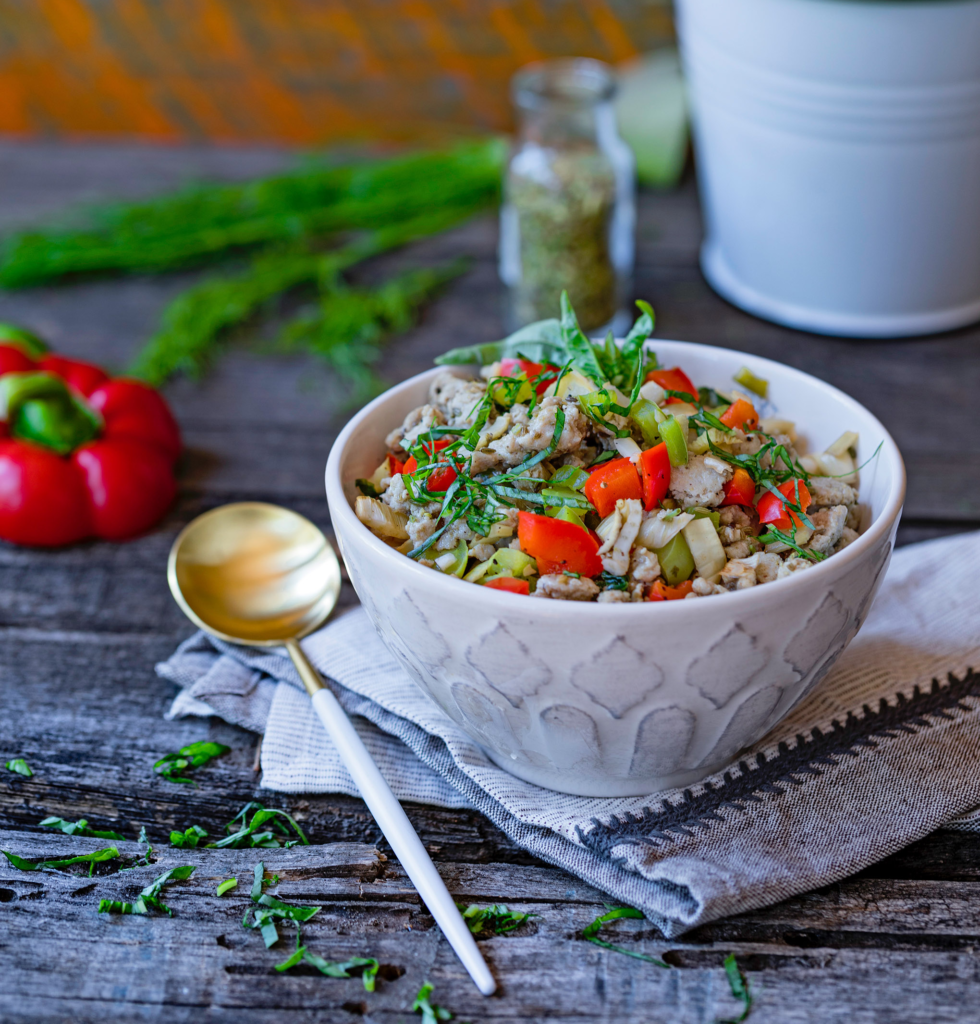 INGREDIENTS
VEGETABLES
2 cups roughly chopped fennel bulb
1 cup roughly chopped green pepper
1 cup roughly chopped red pepper 
2 tsp freshly minced garlic
 salt to taste
1/4 tsp black pepper

CHICKEN SAUSAGE 100 gms ground chicken
 salt to taste
1/2 tsp black pepper
1 tsp freshly chopped basil
1 tsp dijon mustard
1 tsp freshly chopped sage
2 tsp fennel seed ground fine
INSTRUCTIONS
Preheat oven to 180 degrees.
In a large bowl, stir together fennel, peppers, garlic, salt and pepper. Add mixture to a rimmed baking sheet lined with parchment paper. Roast for 10-20 min until vegetables are crisp-tender.
While the vegetables are cooking, heat a medium skillet over medium-high heat. Once hot, add chicken, cooking for approx. 5 to 6 min, breaking it up into crumbles as it cooks. Stir in basil, Dijon mustard and sage. Remove from heat.
Add sausage to the roasted vegetables in a large serving dish. Serve immediately.