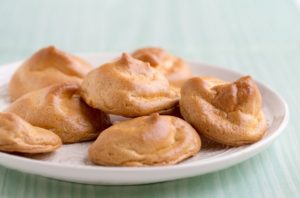 Fancy something a nice treat for a change #BettabodsWeightLossWarriors.
INGREDIENTS
1/2 cup whole Almonds
10 individual packets Stevia Sweetener (Sugar Substitute)
3 large Egg Whites
1/2 tsp Pure Almond Extract
1/2 tsp Cinnamon
1/8 tsp Cream Of Tartar
DIRECTIONS
This recipe is suitable for all phases except the first two weeks of Induction due to the almonds.
Heat oven to 93°C. Line a baking sheet with aluminum foil.
In a food processor, chop nuts with sugar substitute until nuts are finely ground.
In a large bowl, with electric mixer at high speed, beat egg whites until soft peaks form. Add the cream of tartar, almond extract and cinnamon beating until stiff peaks form. Gently fold in nut mixture.
With a spoon, drop 8 evenly spaced mounds onto prepared baking sheet. Make a depression in center of each with the back of the spoon. Bake meringues on center oven rack 1½ hours, until golden and very dry.
Turn off oven and let meringues dry in oven until cool. Carefully peel meringues off foil.